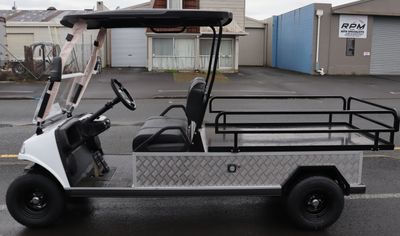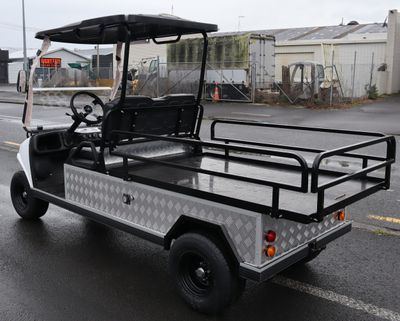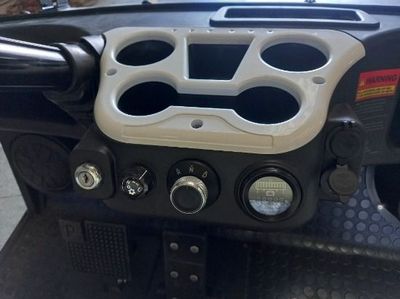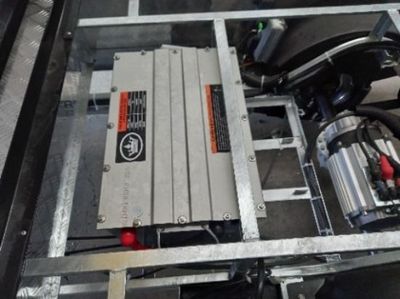 Flatbed Electric Vehicle with Lithium Battery
HDK
$14,375.00
The Flatbed Carts are extremely popular for working in factories, dairy companies, nurseries and as laundry vehicles in Resorts and Camping grounds
These carts come with maintenance free Lithium Battery.
The battery never requires filling and won't smell or leak. The Lithium batteries have far greater life and endurance than the traditional Lead Acid or AGM batteries
A quiet, low cost, low maintenance, effective addition to your operations, whether it's industrial, agricultural, sales or the film industry. You will enjoy the added benefits and savings associated with these carts. Complete with warranties, support and great service. Experience for yourself why HDK continues to grow it's American market

These carts come with standard features that are expensive upgrades on other models. These include;

On board Charger, just plug it in after your days work, 48 volt no maintenance lithium battery, 2 programmable speed settings, Full light systems, head, tail, brake and indicators. Plus horn and side mirrors.

New Zealand assembled and Tested. 3 year warranty on Frame, 2 years on all parts.
Great rates for freight too you.
Call us now for up to date special offers.

Want to know more about this product or place an order?
Phone: 0800 324 775 or e-mail me on ray@golfcartparts.co.nz
SKU: DEL3042GFB